To access the Process Health page
Details of the Process Health page
The Process Health page shows the overall health of Entuity processes. For further help and information on Entuity processes, please see this article.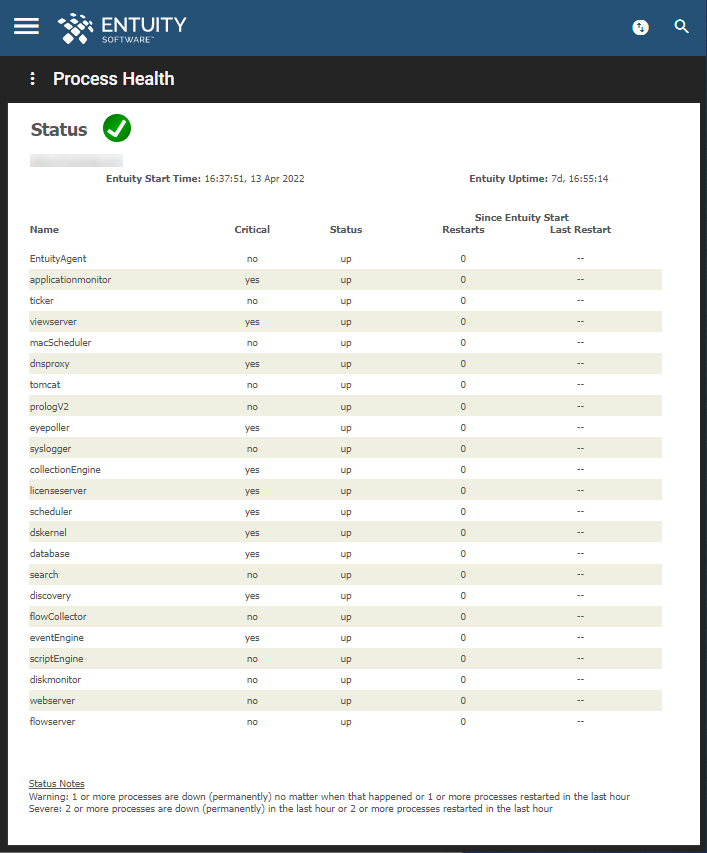 To access the Process Health page:
In the

Main Menu

, click

System Information

.
In the System Information table, click the icon (either a green tick or a red cross) in the Processes column.




This will take you to the

Process Health

page.
Details of the Process Health page:
The information shown on this page is as follows:
Entuity Start Time: Time and data of the last Entuity start up.
Entuity Uptime: The length of time Entuity has been up since its last start up.
You can also see information about each process in the table:
| Column Name | Column Description |
| --- | --- |
| Name | name of the process. |
| Critical | indicates if the process is critical to Entuity. |
| Status | current status of the process. |
| Restarts | number of process restarts since Entuity started. |
| Last Restart | time and date of the last process restart. |