Applicable to Entuity v21.0 upwards
To configure display of log files
Introduction:
From Entuity v21.0 upwards, you can access log files for Entuity servers and configuration sets via the UI without having to directly access the servers themselves.
Permission requirements:
Non-admin users require the Log Files tool permission to access the Log Files page and functionality within. Please see this article for help and information on user permissions in Entuity.
Log Files page:
Click the Main Menu and then System Information.




On the System Information page, click Show Log Files at the top of the page (or via the Overflow Menu).




The Log Files page will open. If you are using a multi-server configuration, select the server or configuration set for which you want to view log files from the dropdown field in the top left.




The Log Files table is populated by files with the file extension ".log" and ".log#" (where # is a number) from the /log/ folder, and filtered by the "publicLogs" in the config section. Please see the section below for information on configuring the display of log files. The table displays the following information:



| Column Name | Description |
| --- | --- |
| Filename | name of log file. |
| Size | size of file. |
| Last Modified | timestamp of the last modification to the file. |
To download log files:
On the Log Files page, select a file from the table and click Download Logs at the top of the page (or via the Overflow Menu or right-click Context Menu).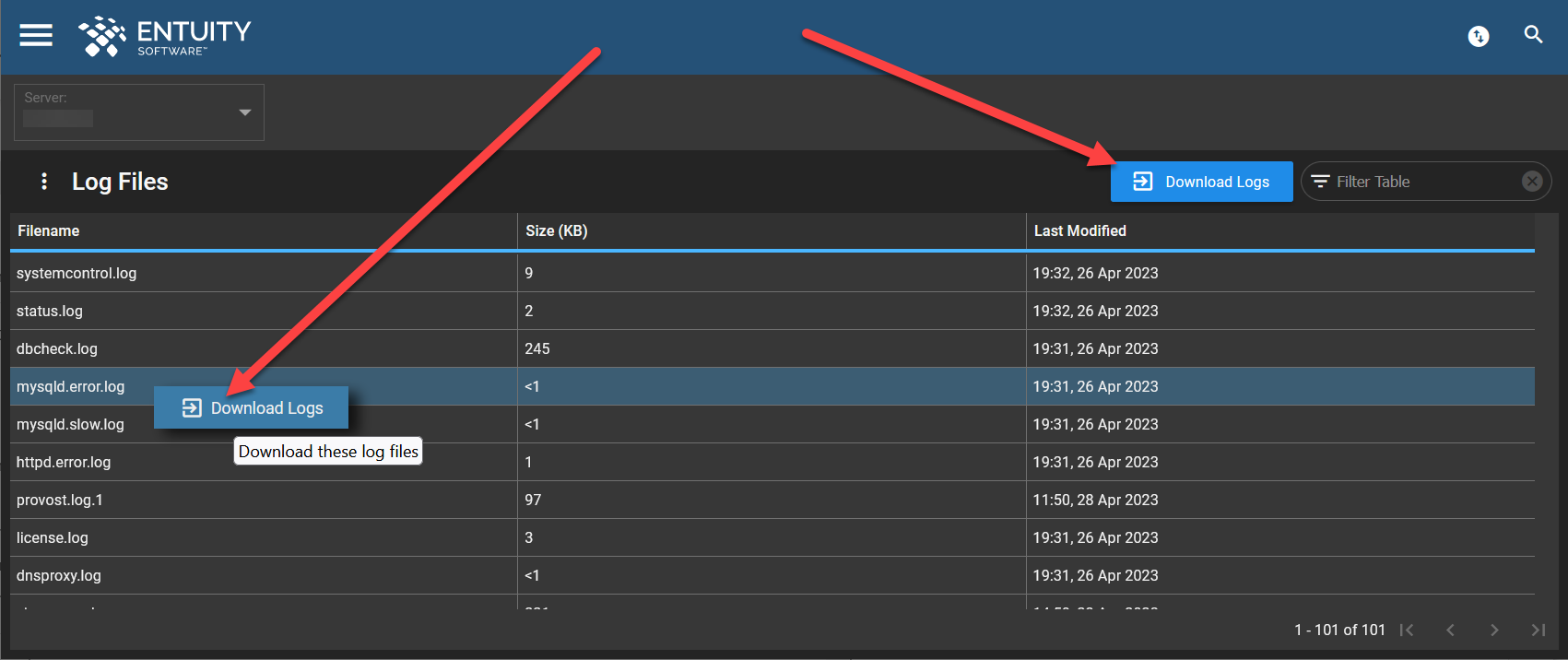 To configure display of log files:
To enable the display and download of log files from the Log Files page, you will need to edit the list of allowed log files in the [logFiles] section of entuity.cfg. By default, no log files are shown.