The Resources dashboard displays information about the key resources on the selected device.
The Resources dashboard is only applicable to devices.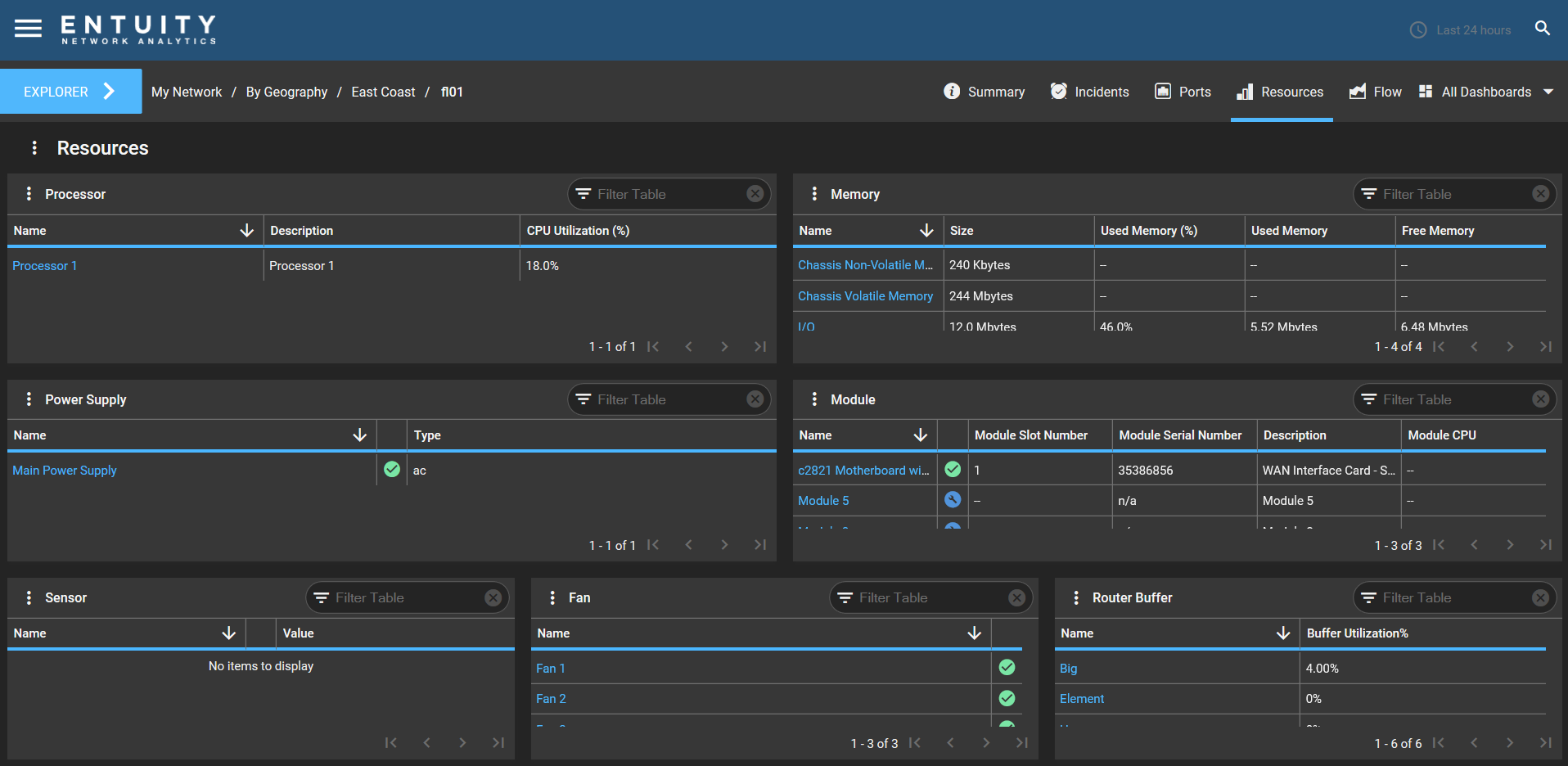 The Resources dashboard is a system dashboard. This means that you cannot edit the settings of the dashboard. However, you can
create a copy
of a system dashboard and edit that copy as you want.
The Resources dashboard has the following dashlets, all of which are Table dashlets:
Processor
Memory
Power Supply
Module
Sensor
Fan
RouterBuffer
These dashlets display a selection of polled data for the context resource. Click on the resource name in the dashlet to open the selected resource's Summary dashboard.