The Contents dashboard lists the contents of the View or Subview that you have selected. It is only applicable to Views and Subviews.
The Contents dashboard is a place where you can manage Views and their contents. Providing you have sufficient permissions, you can create, edit or delete Views.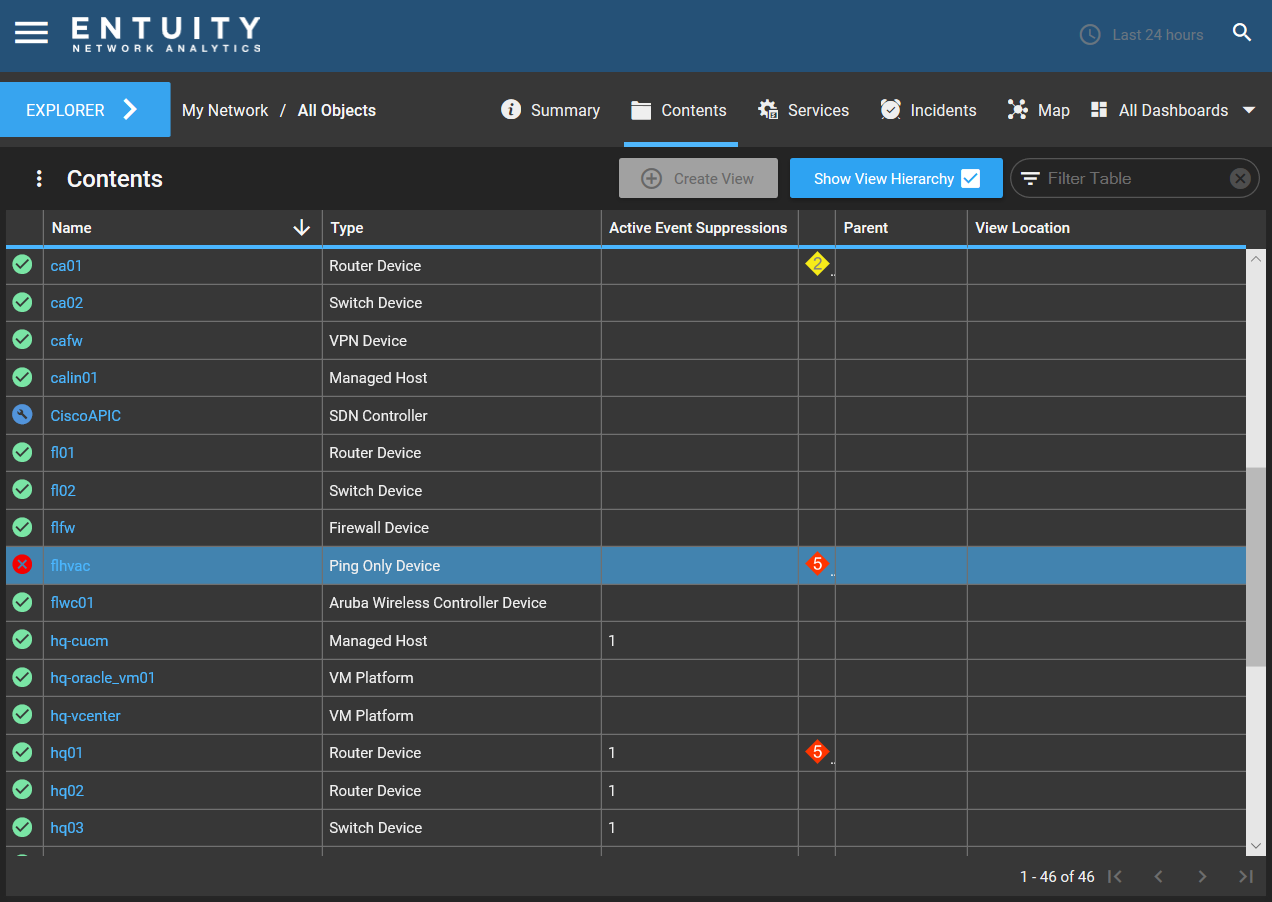 The Contents dashboard is a system dashboard. This means that you cannot edit the settings of the dashboard. However, you can
create a copy
of a system dashboard and edit that copy as you want.
The Contents dashboard contains one dashlet, which is the View Contents dashlet. By default, the Contents dashboard displays the contents residing directly in a View. Uncheck Show View Hierarchy to ignore the View hierarchy and display all items items in the current View and its Subviews.
Note, when sorting the Contents dashboard's View Contents dashlet by type, the contents are always arranged in the following order:
Views.
services.
network paths.
all other objects.
This is the case wherever the View Contents dashlet is applied, i.e. on both system Contents dashboards and on custom dashboards.