The IP SLAs dashboard displays a list of the Cisco IOS IP SLAs that are configured on the selected device. This dashboard is only available if you have selected a device.
Please see the IP SLAs section for further help and information on how Entuity manages and monitors Cisco IOS IP SLA.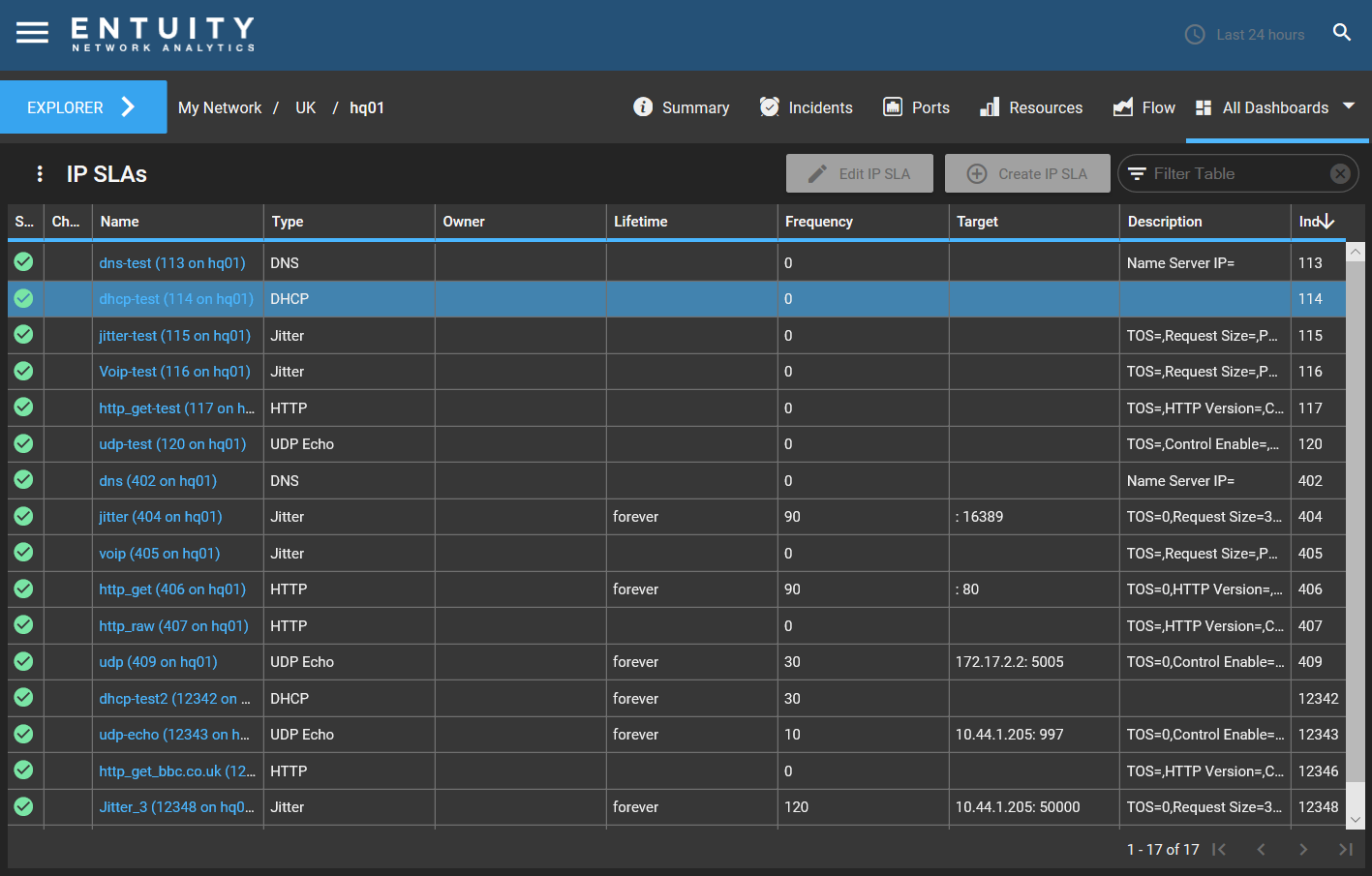 The IP SLAs dashboard is a system dashboard. This means that you cannot edit the settings of the dashboard. However, you can
create a copy
of a system dashboard and edit that copy as you want.
The IP SLAs dashboard contains one dashlet, which is the IP SLAs dashlet. This dashlet lists the IP SLAs on the selected device, with details about them. Click on an IP SLA's name in the dashlet to open the Summary dashboard for the selected IP SLA.
IP SLAs can be configured directly on the device, or from the IP SLA dashlet that is shown in this dashboard if SNMP write credentials have been provided for the context managed device.