Applicable to Entuity v19.0 upwards
You can manually add a custom device to your network without using a discovery profile. On the Managed Assets page, click the Add Assets button at the top of the page or via the Overflow Menu.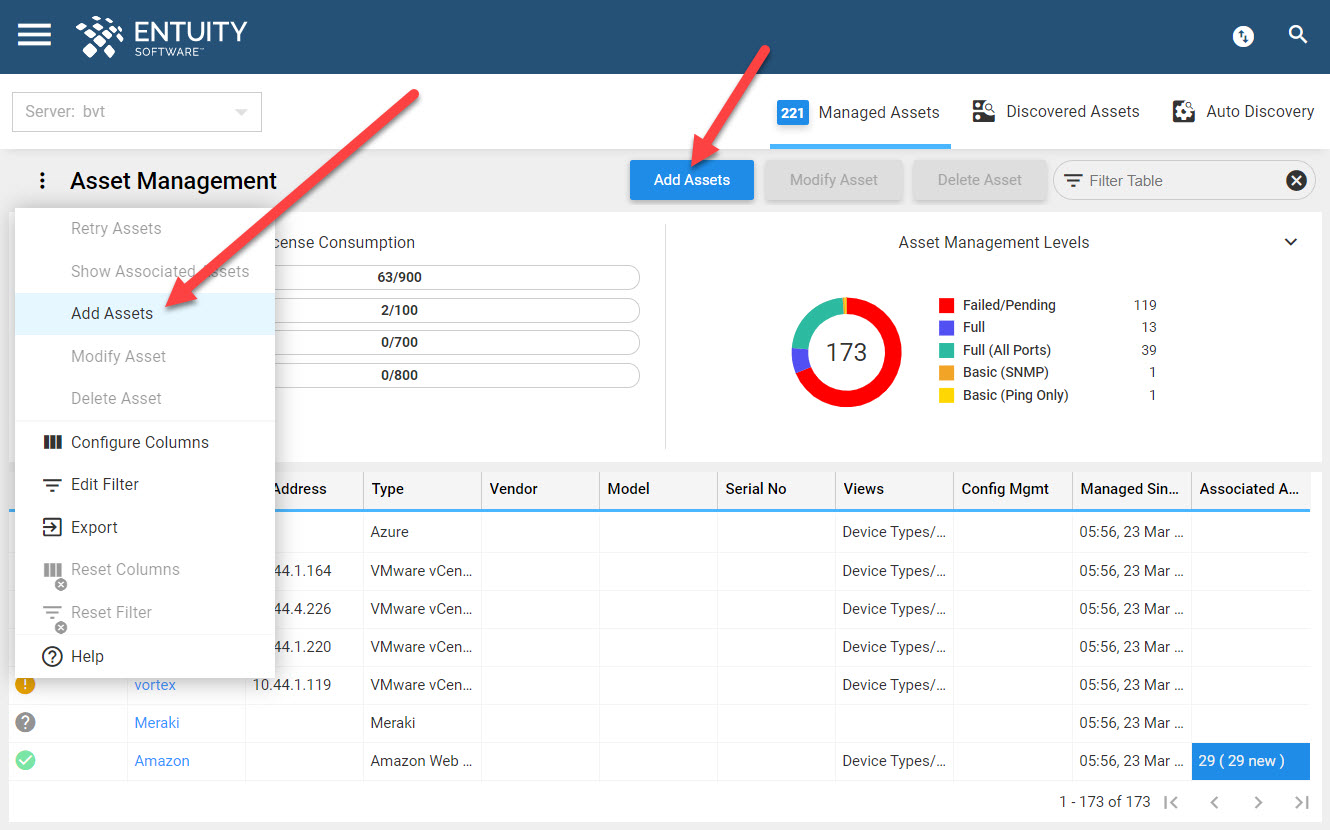 This will open the Add Asset form on the right of the window. This form consists of the following sections: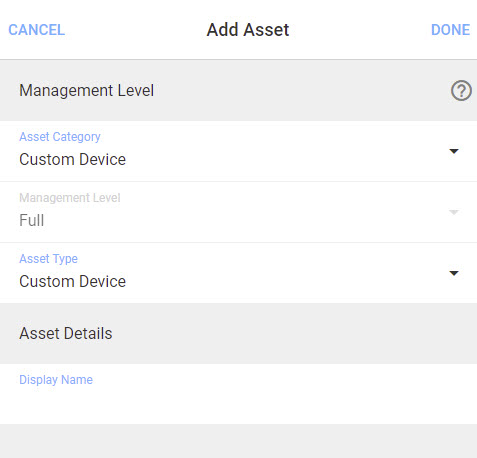 Management Level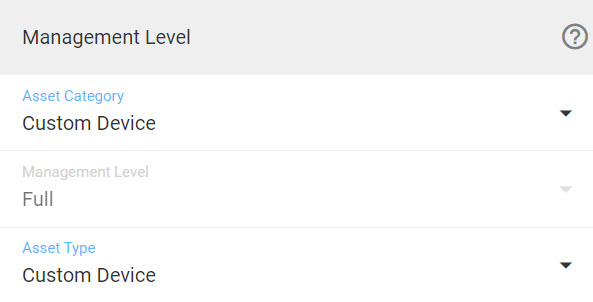 In the Asset Category dropdown field, select Server.
The Management Level will be set to Full by default.
The Asset Type dropdown field will be set to Custom Device by default.
Asset Details

Specify the Display Name to be used.
Once you have specified the parameters of the server, click Done in the top right of the form, otherwise click Cancel.