Applicable to Entuity v20.0 upwards.
To run a Device Configuration Diffs report
The Device Configuration Diffs report provides a summary of individual changes in selected device configurations during a specified time span.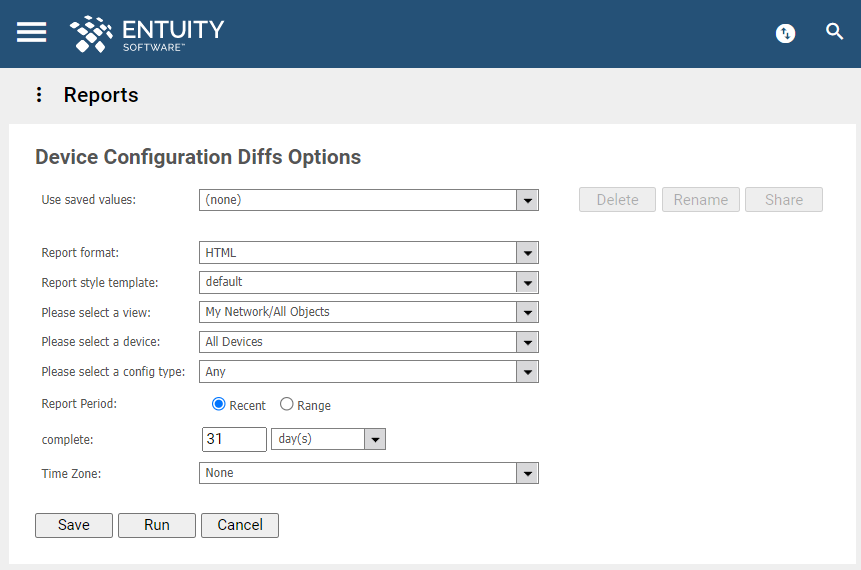 Details of the report:
The report displays a text summary of current device configuration diffs, sorted by device and then by timestamp.
For further help and information on change-based configuration diffs in Entuity, please see this article.
To run a Device Configuration Diffs report: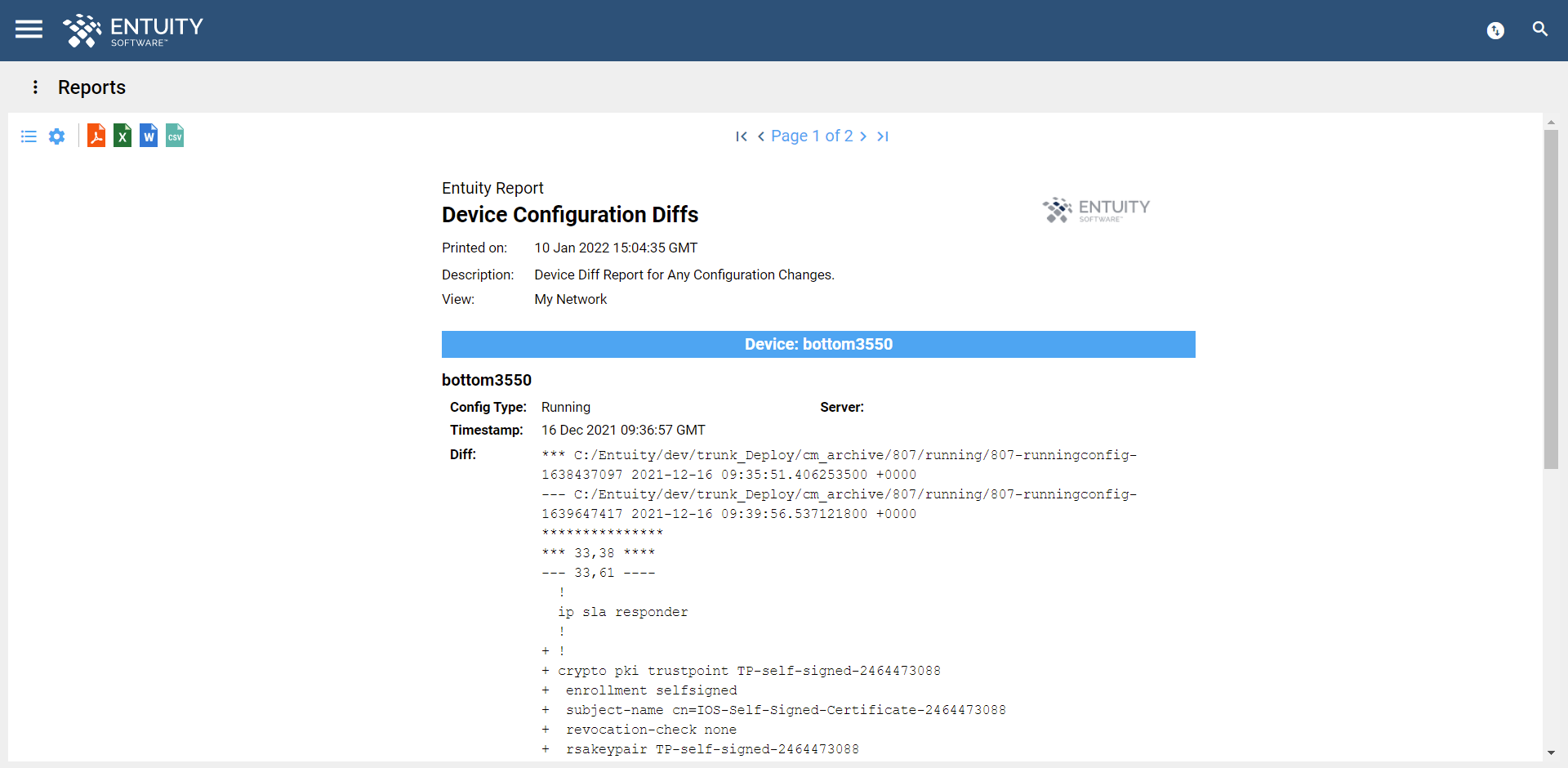 In the Main Menu, click Reports.
This will open the Reports page. Click Configuration Reports.
This will open the Configuration Reports page. Click Device Configuration Diffs.
This will open the Device Configuration Diffs Options page.
If you want to reuse previously saved report values, select it in the Use saved values dropdown field.
Specify the format of the report in the Report format field.
Specify a Report style template if required.
Specify the View against which the report is to be run in the Please select a View dropdown field. You can drag Views into this field from the Drop Box.
Specify the way in which the report will be sorted in the Please select a sort option dropdown field, one of:

Device name.
Model.
Location.
Policy checking.
Scheduled upload.
Maximum archives retained.

Specify the time zone to which you want the reporting period to apply. By default, this is set to None, which means that the time zone of the host/consolidation server is used.
Click Save to save your report values, Run to run immediately, or click Cancel.