The Virtualization dashboard shows you a summary of information about and the performance of the VM platforms in the selected View or Subview. The Virtualization dashboard is only applicable to Views and Subviews. It is not applicable to any other managed object type (e.g. devices, services, components) etc.
The types of VM platforms that can be managed by Entuity are Amazon Web Services, Microsoft Azure, VMware vCenter/ESXi, Oracle VM Manager and Hyper-V (on the Windows Entuity server only).
Please refer to the article What is Entuity virtualization data? for further help and information on the virtualization data polled and metrics supported by Entuity.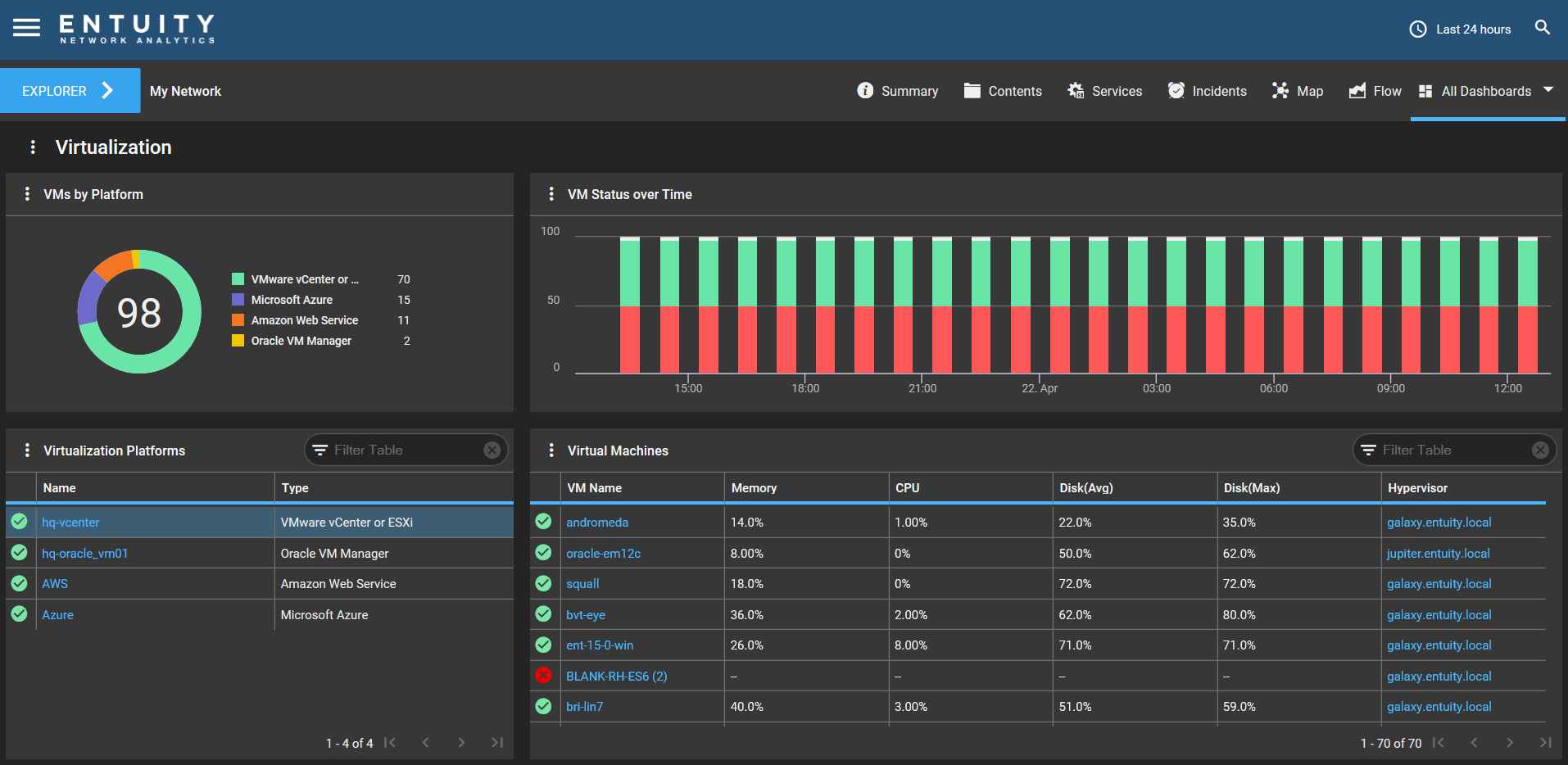 The Virtualization dashboard is a system dashboard. This means that you cannot edit the settings of the dashboard. However, you can
create a copy
of a system dashboard and edit that copy as you want.
The Virtualization dashboard contains the following dashlets:
The Virtual Machines dashlet is blank until you click a row in the Virtualization Platforms dashlet. This will then populate the Virtual Machines dashlet with information about the selected VM platform.
From the Virtualization dashboard, you can drill down into Summary dashboards for the following:
VM platform.
hypervisor.
hypervisor NIC.
virtual switch.
SNMP VSwitch.
virtual machine.
virtual disk.
virtual NIC.