The Ports dashboard displays information about the ports on the selected device. This dashboard is only available if you have selected a device.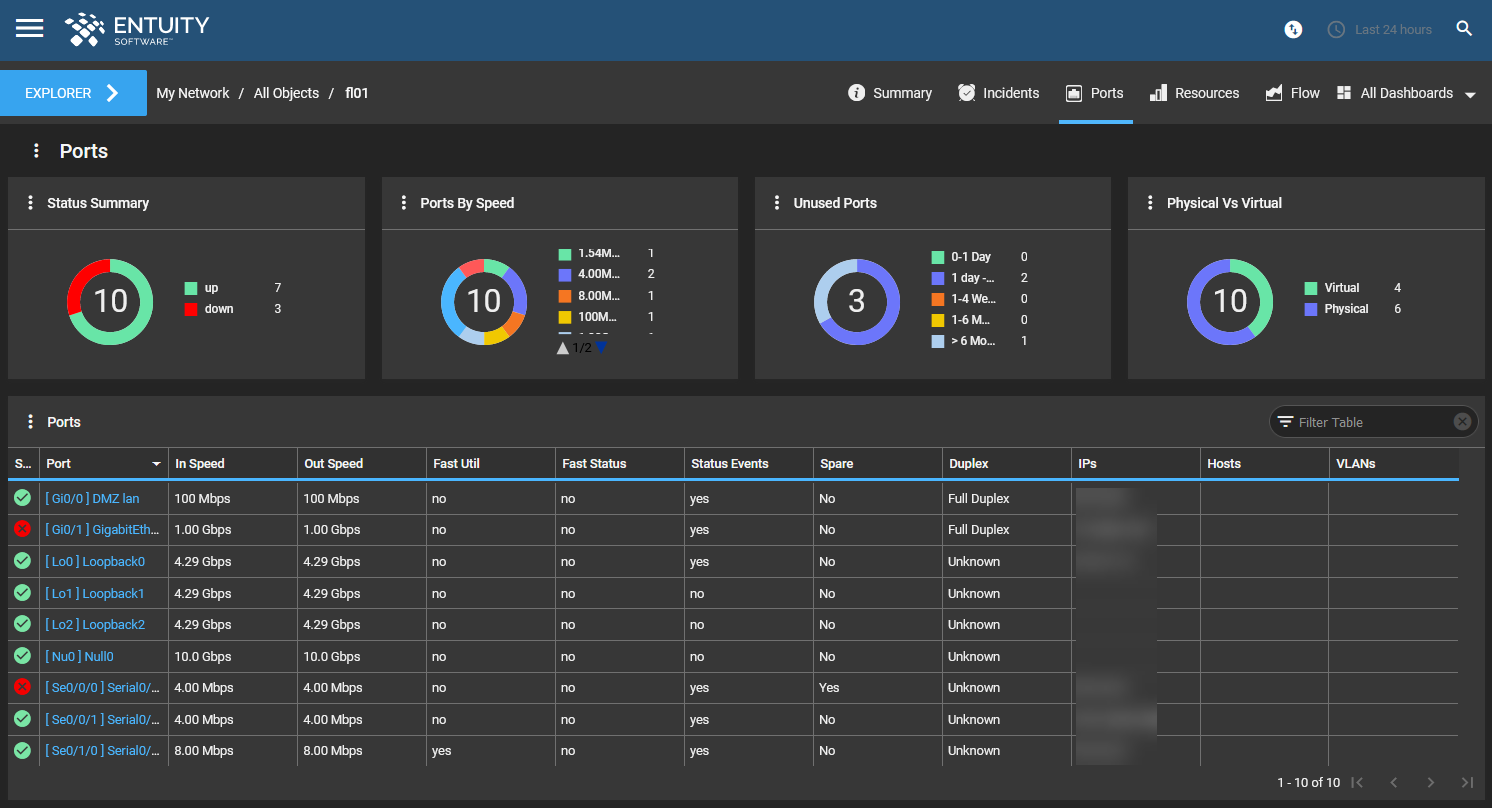 The Ports dashboard is a system dashboard. This means that you cannot edit the settings of the dashboard. However, you can
create a copy
of a system dashboard and edit that copy as you want.
The Ports dashboard contains the following dashlets.