Applicable to Entuity v20.0 P03 upwards.
Service State vs Service Status
For a Windows or Linux OS server device
Introduction:
The OS Services dashboard shows you details of the OS Services on your Windows and Linux server devices, their states, and their associated events and incidents.
This dashboard is applicable to Views and individual Windows and Linux OS servers.
For help and information on OS Service monitoring in Entuity, please see this article.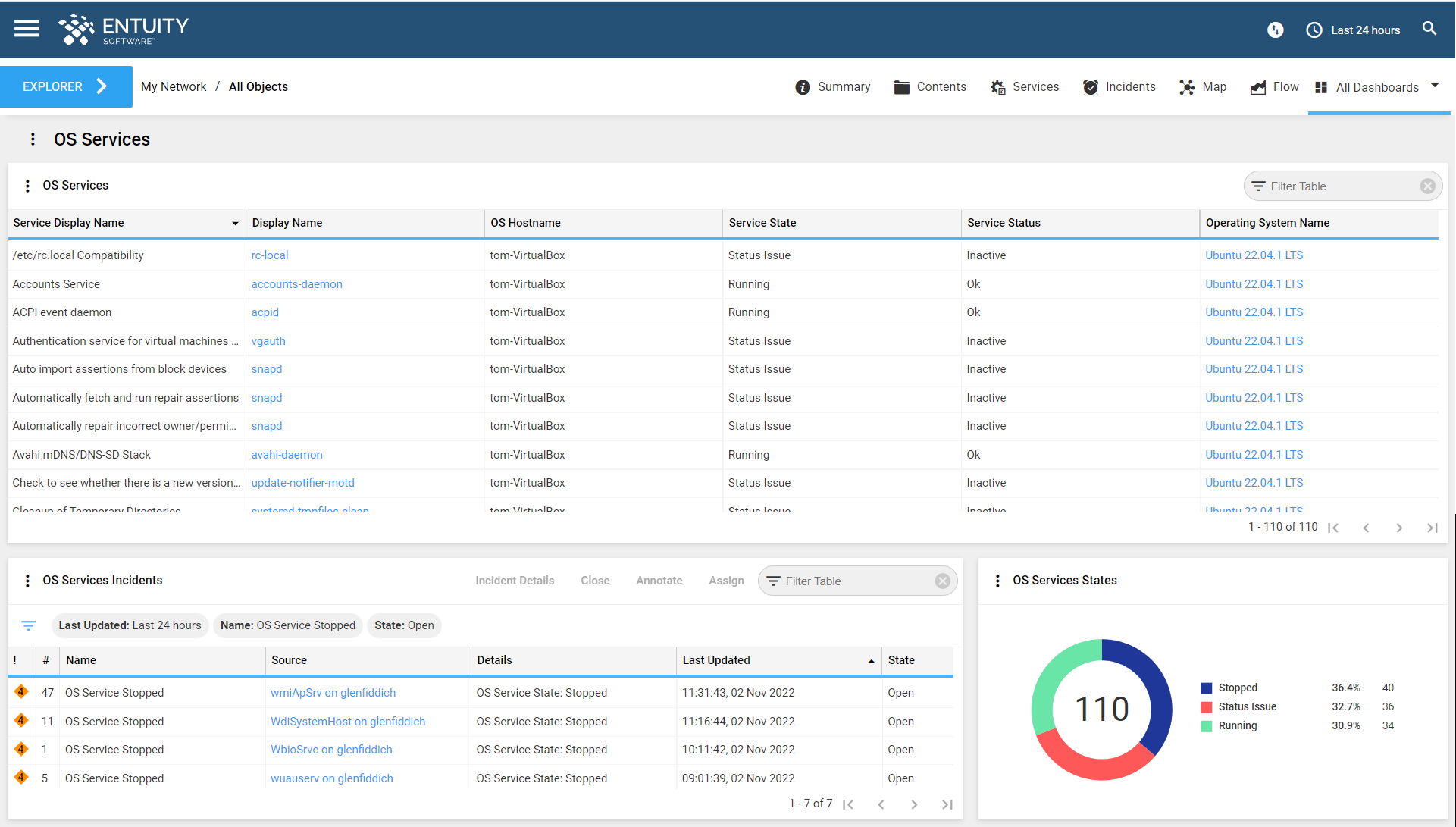 The OS Services dashboard is a system dashboard. This means that you cannot edit the settings of the dashboard. However, you can
create a copy
of a system dashboard and edit that copy as you want.
Service state vs service status:
Windows and Linux OS Services can return the following:
Service states:
Stopped - this is the default.
Running
Starting/Stopping
(Linux OS only) - Status Issue (dead)
Service statuses:
Down (not found/null) - this is the default.
OK (active)
(Linux OS only) Inactive (loaded but not actively prepped. With this status, the service is dead and cannpt be started.
For a View/Subview: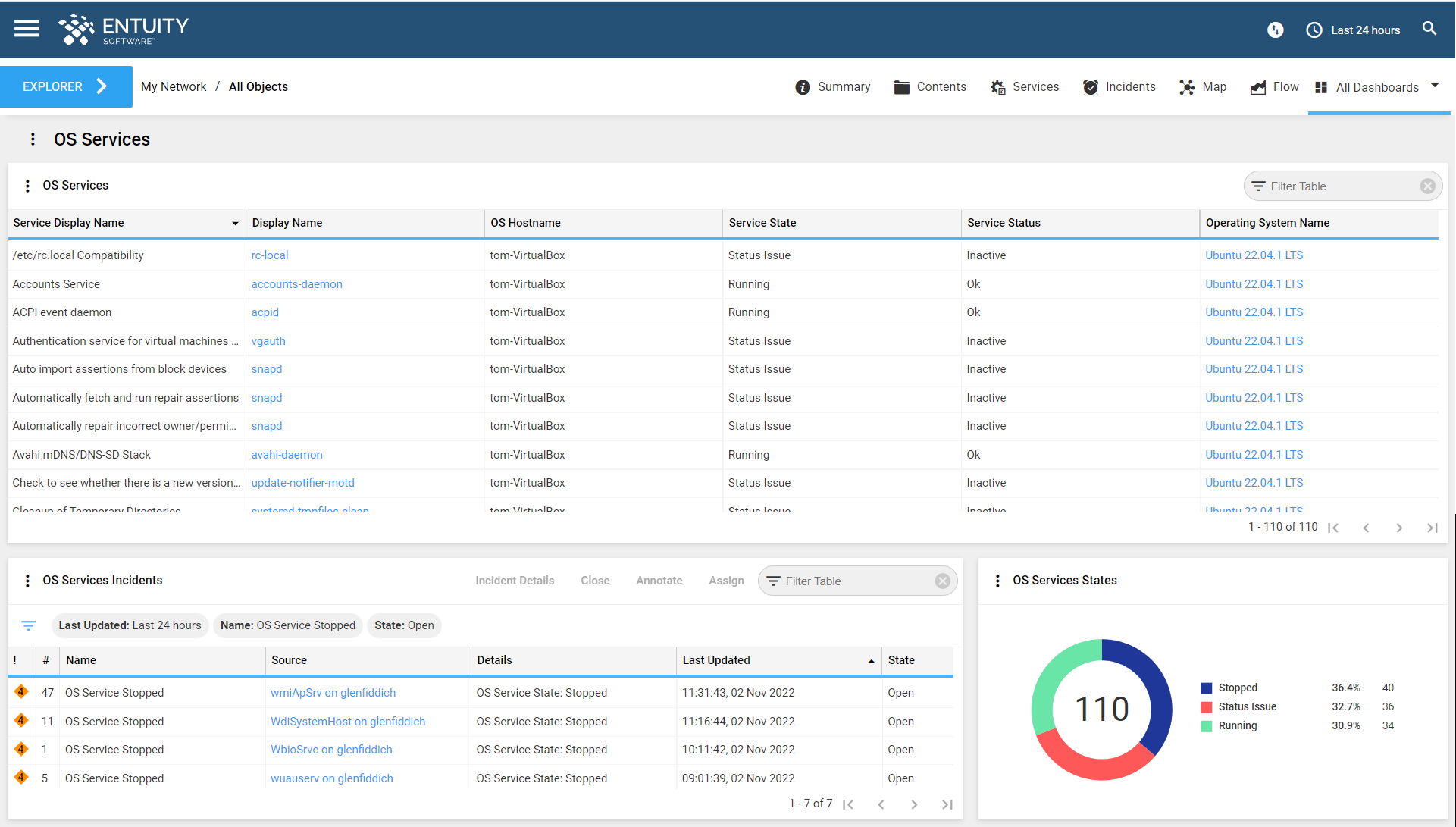 OS Services - this is a Table dashlet. This details the OS services contained within the View. For each OS service, this shows the service display name, display name, OS hostname, service state, service status, and operating system name.
OS Services Incidents - this is an Incidents List dashlet. This lists the incidents on the OS services on within the View.
For a Windows or Linux OS server device: