Applicable to Entuity v20.0 P04 upwards.
To build a License Audit report
The License Audit report details license usage and allocations per server. When run on a consolidation server, there is one row per remote server, whilst for a standalone server there is only a single row.
For further help and information on licensing in Entuity, please see this section.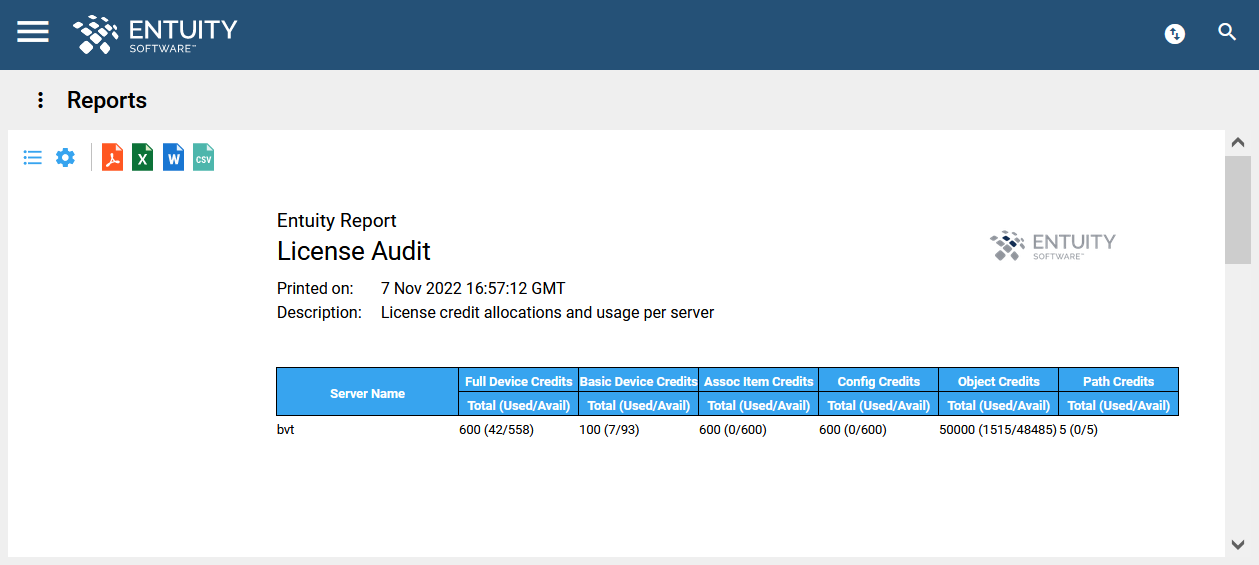 To build a License Audit report: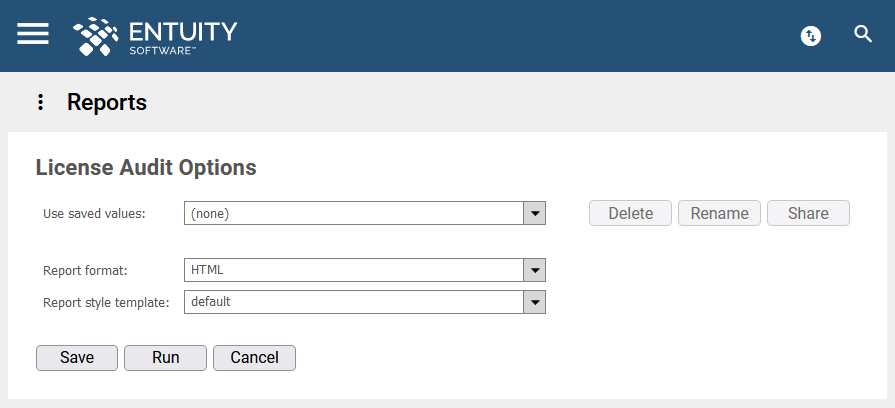 In the Main Menu, click Reports.
This will open the Reports page. Click Administrative Reports.
This will open the Administrative Reports page. Click License Audit.
This will open the License Audit page.
If you want to reuse previously saved report values, select it in the Use saved values dropdown field.
Specify the format of the report in the Report format field, selecting from HTML, PDF, CSV, RTF, TXT, XML, ODF, ODS, DOCX, XLS, or XLSX.
Specify a Report style template if required.
Click Save to save your report values, Run to run immediately, or click Cancel.