The NBAR dashboard gives you a summary of NBAR metrics for the selected managed object. Please see the article Understanding Cisco NBAR support in Entuity for further help and information on Entuity's NBAR capabilities.
This is a dynamic dashboard. This means that this dashboard is context-specific, so the information (provided by dashlets) it displays will change depending upon the context (i.e., object type) in which it is opened.
For example, the NBAR dashboard will display the same type of information for all devices.
The NBAR dashboard is a system dashboard. This means that you cannot edit the settings of the dashboard. However, you can
create a copy
of a system dashboard and edit that copy as you want.
The information in this dashboard is displayed in dashlets. Below is an explanation of the dashlets that apply to the different object types you can select.
Please see the
NBAR section
for further help and information on how Entuity uses Cisco NBAR.
For help on how to enable a managed object for NBAR polling, please see this section.
For a View: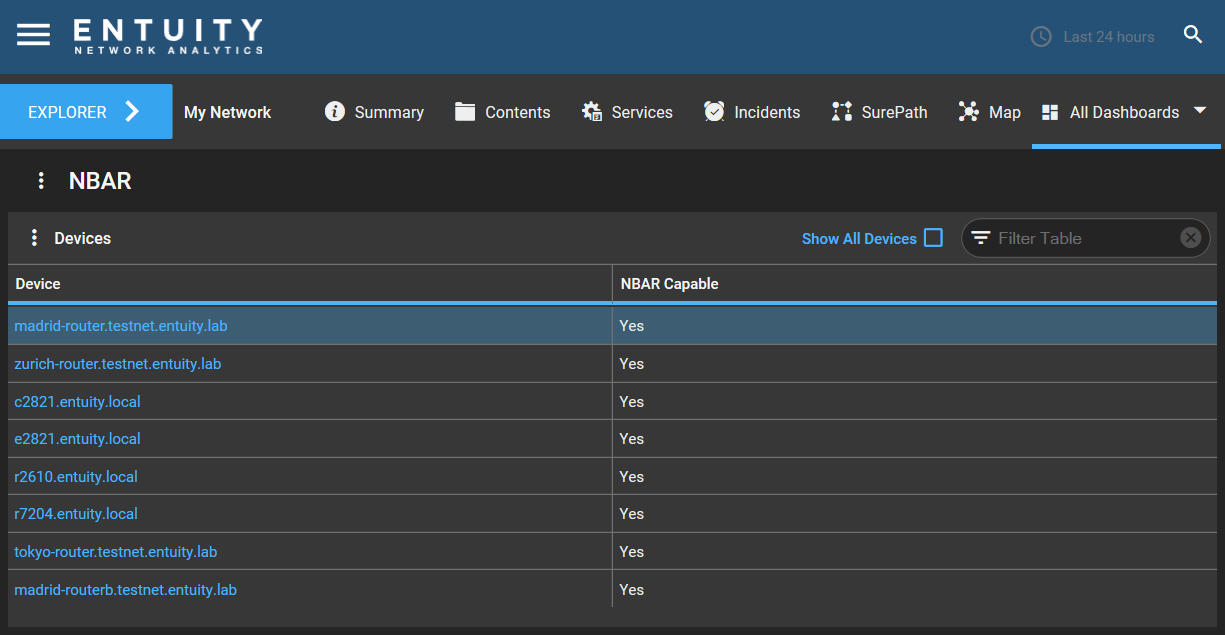 Devices - this is an NBAR Objects dashlet. This dashlet lists NBAR-enabled devices in the selected View.
For a device: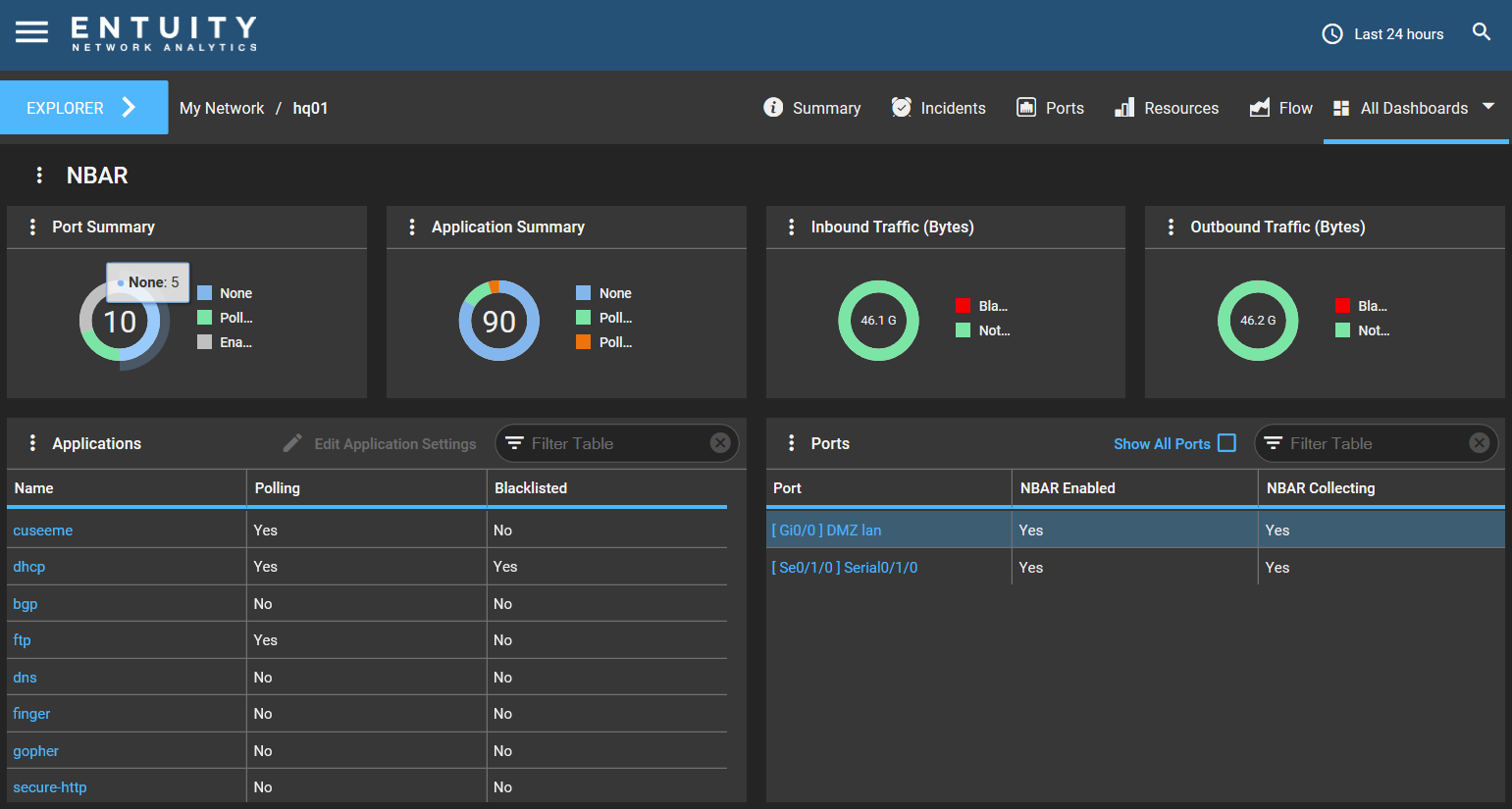 For a port: