To run a Switch Port Connectivity report
The Switch Port Connectivity report provides an overview of switch port details, including connected hosts. It excludes ports that are virtual, trunks, uplinks or administratively disabled. You can configure the parameters of the report to focus on the components that you are most interested in.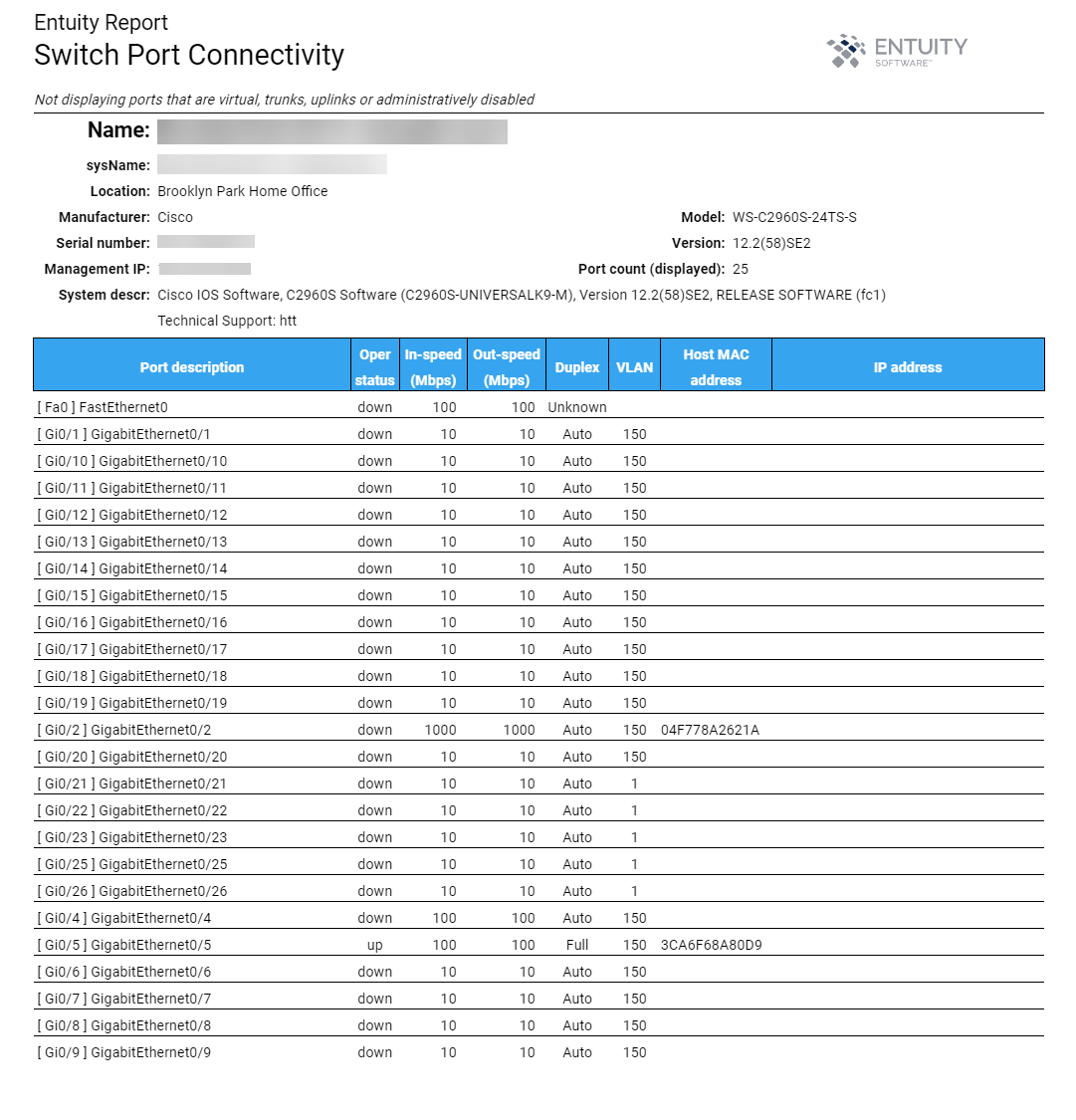 Switch Port Connectivity report details:
Name
Description
Port description
port identity.
Oper status
current operational status, i.e. up or down.
In-speed (Mbps)
inbound speed of the port.
Out-speed (Mbps)
outbound speed of the port.
Duplex

the port's duplex type, one of:

All - all Duplex types.
Unknown - no specific types.
Half - only Half Duplex ports.
Full - only Full Duplex ports.
Auto - only Auto Duplex ports.

VLAN
the VLAN the port is associated with
Host MAC address
MAC address of the device.
IP address
IP address associated with the interface.
To run a Switch Port Connectivity report: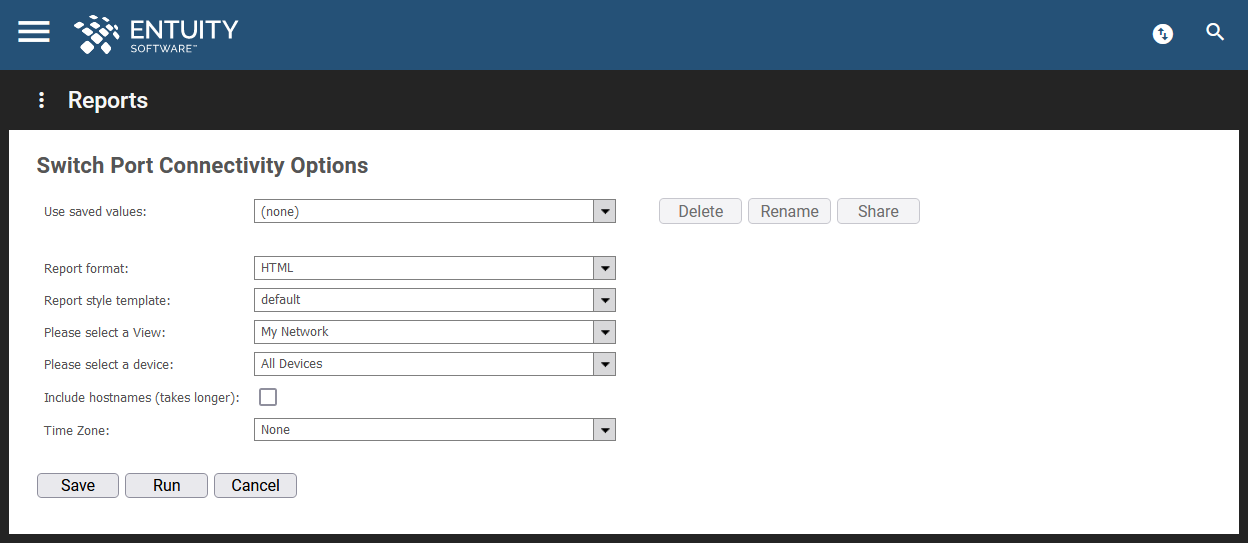 In the Main Menu, click Reports.
This will open the Reports page. Click Connectivity and Routing.
This will open the Connectivity and Routing page. Click Switch Port Connectivity.
This will open the Switch Port Connectivity Options page.
If you want to reuse previously saved report values, select it in the Use saved values dropdown field.
Specify the format of the report in the Report format field.
Specify the Report style template you want to use for the report from the dropdown field. Please see this article for help and information on reporting style templates.
Specify the View against which the report is to be run in the Please select a View dropdown field. You can drag Views into this field from the Drop Box.
Specify the device in the selected View against which the report is to be run in the Please select a device dropdown field.
Specify if you want to include device hostnames.
Specify the time zone to which you want the reporting period to apply. By default, this is set to None, which means that the time zone of the host/consolidation server is used.
Click Save to save your report values, Run to run immediately, or click Cancel.